Whilst it's usually pointless spending thousands improving your home if you're about to put it on the market, there are a number of straightforward things that you can do to increase its saleability and the chance of it selling at the right price.
So what can you do to add value to your home without breaking the bank?
Uplift Rooms
Think about ways in which you can improve the appearance of rooms without too much expense. If you have rooms with dark or tatty walls then you may want to think about painting them in neutral colours. Ifyour bathroom has seen better days then consider re-grouting to give it a much-needed lift.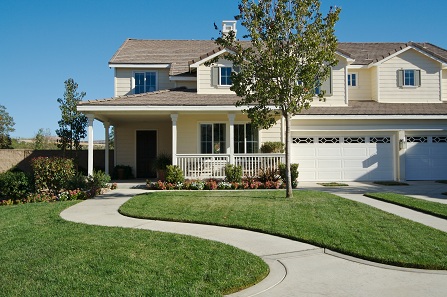 Also look at ways that you can use accessories to create a more stylish home. Consider investing in a matching range of brass door handles and light switches for a more classy and luxurious feel. Use a decent throw to cover up a sofa that has seen better days.
De

-clutter

Many of us move because we have outgrown our homes. The longer we live somewhere, the more stuff we seem to acquire. Buyers, however, usually want somewhere with space so it is important to ensure yourhome gives the impression that there is enough room.

Start by having a serious de-clutter. Get rid of things you no longer need via eBay, Freecycle or your local charity shop. If you have a lot of bulky furniture then consider putting some of it into storage on a short-term basis to create more space.

It is a good idea to remove personal items such as photos whilst trying to sell your home. Buyers are looking for somewhere that they can consider home and reminders of the people currently living at a property can make this difficult to do as they create the overwhelming feeling of looking round someone else's house.
Get Cleaning
Give your home a good clean before potential buyers come round. Buyers like light spaces so make sure to clean all windows and think about taking net curtains down if this doesn't compromise your privacy.
Whilst it can be hard to maintain top standards of cleanliness whilst getting on with your daily business, try to spend a little time each day keeping on top of things. This way you won't have to run round frantically when the estate agent rings to ask if it's all right to pop round in 10 minutes with a potential buyer!
Tackle

the Garden

If you have a garden then make sure that you also make this attractive to potential buyers. Unless they are avid gardeners, most people want something that looks relatively easy to maintain. Cut back bushes and shrubs to a manageable level, get the weeding under control and tidy up the kid's outdoor toys.

With a bit of time and effort, you can improve the presentation of your home on a budget. A well-presentedhome is more likely to sell and will sell quicker than one that isn't. And even if you're not thinking of moving for a while, by starting early you'll also get the benefit of living there and enjoying your efforts.